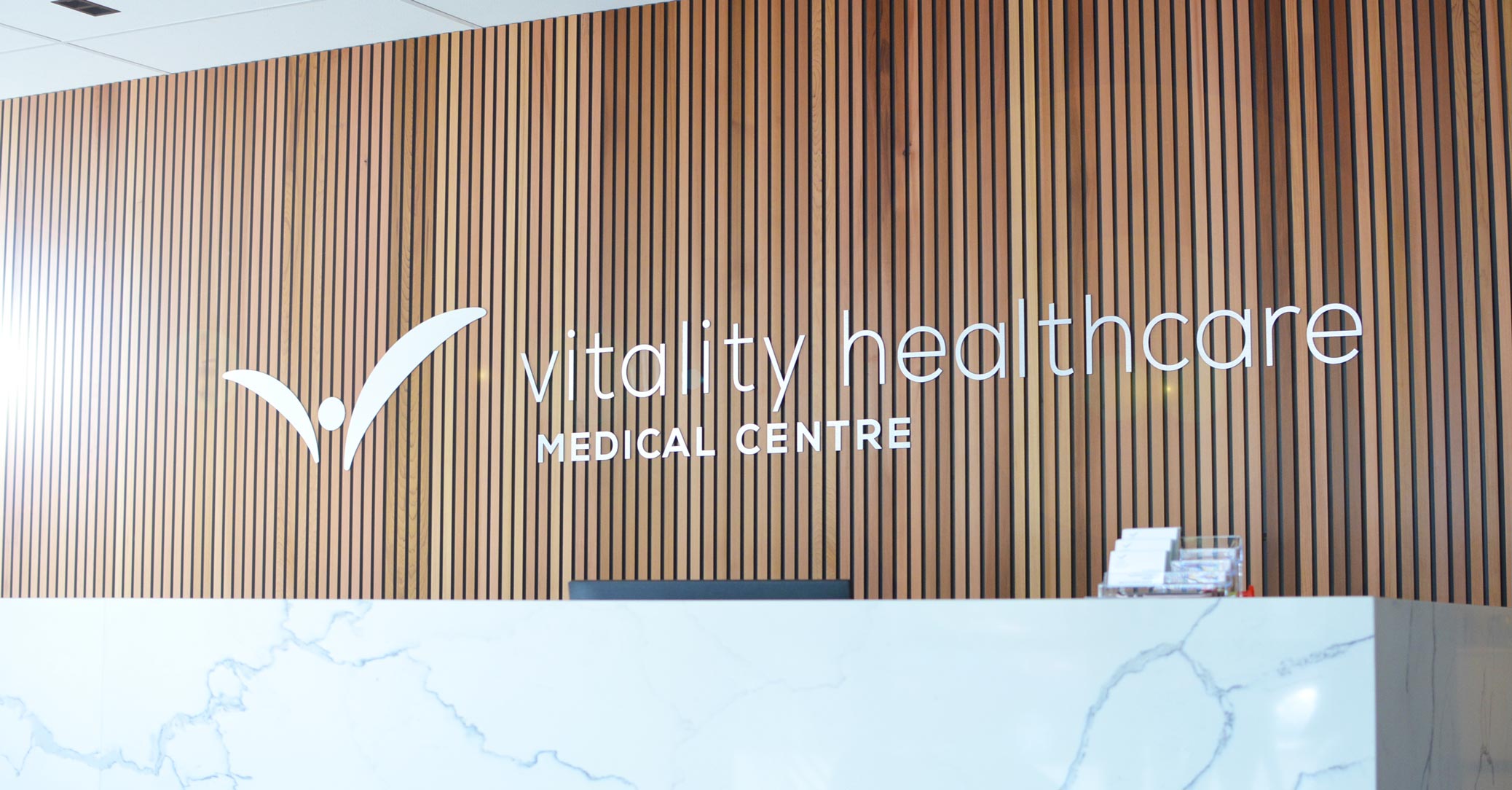 Welcome to Vitality Healthcare Medical Centre
Bulk Billing available for kids under 16 y/o and concession card holders on weekdays only!

Vitalitily Healthcare Medical Centre aims to provide a one-stop healthcare solution to you and your family through high quality general practice and allied health providers which are accessible, affordable and comprehensive. Our focus is prevention and health maintenance.
We are a MIXED BILLING clinic. Fees vary depending on the nature and the length of the consultation, the individual doctor, the concessional status of the patient and the day of consultation. An out of pocket payment is required for dressing and minor procedures. Consultations for work and insurance related matters, Commercial Driver's License, Pre-employment and other Medicals are billed privately (i.e. cannot be Bulk Billed). Please call our practice on (08) 8359 2911 for more information.
Important Notice
Due to Covid-19, our practice is offering Telehealth service to Medicare card holders who have seen the same practitioner or other doctors in our practice for a face-to-face consultation in the last 12 months as per Medicare guideline.
Please contact our practice for this appointment type.
A consent form is required to be filled and returned prior to the actual appointment time.
(Telehealth consultation consent form can be downloaded from the Policies and Forms page on our site)
As vulnerable people do attend our practice, such as those with auto-immune disorders, asthma, babies, elderlies etc.
we respectfully request that you:
arrive on time for your appointment, neither too early nor too late to limit congestion in the waiting room;
stay in the car or outside the building if you do arrive early;
reschedule your appointment if you or your child are displaying any cold or flu-like symptoms; particularly cough, fever or sore throat;
cover any coughs and sneezes, dispose of tissues, and use the alcohol-based hand sanitiser that is available at reception and in all consultation rooms;
limit the number of attendees to only those who are required;
stay 1.5 metres away from other people;
wash your hands with soap and water for 20 seconds after using the restrooms or if your hands are visibly dirty;
hand sanitise frequently; particularly after touching your face
As per the government guidelines, we request staff and all visitors who have been interstate or overseas during the past 14 days, or who have been in contact with a person with confirmed or suspected COVID-19, to self-isolate and remain in quarantine for 14 days or obtain medical clearance.
We respectfully request that you do not come to your appointment if you are displaying any symptoms of COVID-19, including:
Cough
Sore throat
Fever
Difficulty breathing
Opening Hours
Monday to Friday 8.30am to 6:00pm
Saturday 9am to 2pm
Sunday Closed
Call 08 8359 2911 to book
After Hours Service
If you are in a medical emergency, please call 000.
After hours healthcare is provided by National Home Doctor Service on 137 425.
Contact Us
55-56/ 81 Carrington Street, Adelaide, SA 5000

E: [email protected]
P: 08 8359 2911
F: 08 8359 2466
Updates
Vitality Healthcare Medical Centre is a mixed billing general practice. We are committed to provide our patients with the highest quality medical care and service in a professional and caring environment. The fees charged reflect the time you spend with the doctor, the complexity of your issues, and any procedures performed during your consultation.
Weekdays consultations:
From 1  Nov 2023, all doctors will bulk-bill kids under 16 y/o and concession card holders
From 1 July 2023, a minimum gap fee of $25 will be charged for others.
Saturday consultations (from 1 July 2023):
A minimum gap fee of $25 will be charged for ALL appointments.
Chronic disease management plans, health assessments and childhood immunisation (under NIP)  are generally bulk-billed with valid Medicare Card on weekdays only.
Please be aware that $180 standard consultation fee will be applied to our psychology service for ALL PATIENTS starting from 1 Jan 2024. You can opt for telehealth consultation if you can't attend in person. Please refer to our psychology service page for further information.
A non-attendance fee of
$35 for GP consultations or
50% of consultation fee for non-GP consultations
will be applied if you:
– do not attend,
– reschedule within 3 hours for GP consultations or 24 hours for non-GP consultations prior to your scheduled appointment time,
– cancel within 3 hours for GP consultations or 24 hours for non-GP consultations prior to your scheduled appointment time.
This fee will need to be paid prior to your next consultation.
Thank you for your attention and looking forward to serving you with the high quality of service.
Vitality Healthcare Medical Centre